C'est l'une des plus grandes stars du X américain de tous les temps … La longévité de sa carrière et ses rôles titres le prouvent ! Voici Lisa Ann qui s'est livrée en 2015 dans une autobiographie passionnante : « The Life« …
Née en 1972, Lisa Ann tourna quasi non stop de 1993 à 2014… 21 ans de carrière dans le X … avec même un retour spectaculaire pour quelques scènes en 2018 ! Un parcours unique, un physique aux courbes parfaites et dans les années 2000, un look de MILF BCBG… qui lui ouvrira le rôle de sa vie… qui fut déclinée en série … Serra Paylin… en parodie de la célèbre gouverneur de l'Alaska… Sarah Palin… candidate à la présidence des USA face à Barrack Obama.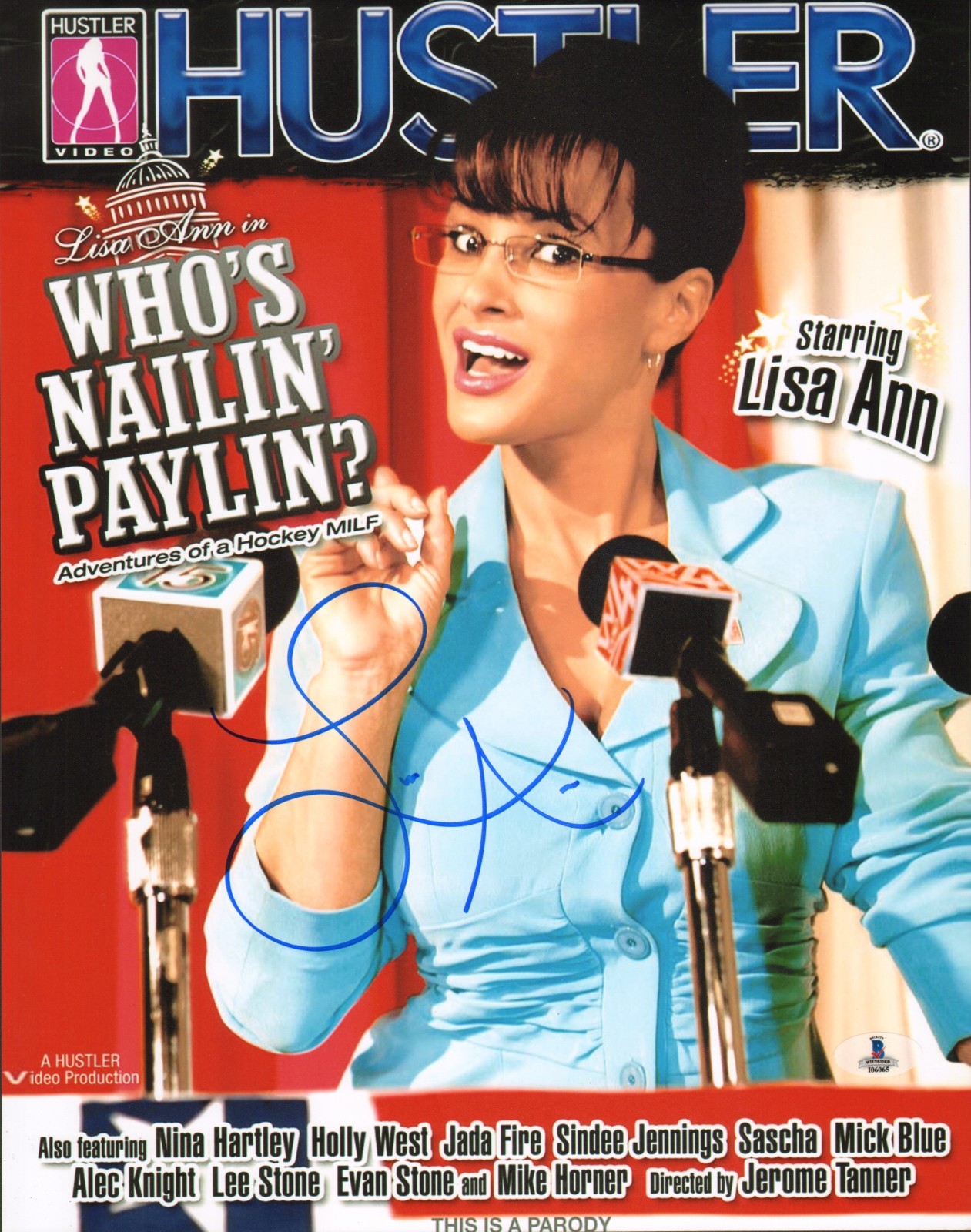 Précipitez-vous sur sa biographie « The Life » … Achetez là sur son site TheLifeLisaAnn.com …. Et bénéficiez d'un exemplaire dédicacé… en utilisant le code FREESHIPPING2020
Get a free shipping buy buying Lisa Ann's signed copy of her autobiography « The Life » using the following code on her official website TheLifeLisaAnn : FREESHIPPING2020
In December of 2014, Lisa Ann shocked the adult world with the news of her retirement. The choice to leave the industry she loved wasn't an easy one, but a different kind of fantasy was calling her name: Fantasy sports.
Now Lisa Ann is ready to reveal herself in a new way. From her youthful days as a rebellious teen and a dancer in Philadelphia to her arrival in Los Angeles and into the world of porn; from her years as a business owner to her return to the adult industry as the face of the MILF revolution. Then of course, there was her role as Serra Paylin in Who's Nailin' Paylin, the film that took the world by storm during the 2008 Presidential election and made Lisa Ann a household name.
The Life invites you into a world of sparkling fantasy and dark reality, recounting the awkward sex injuries and crazy antics that happen behind closed doors, and tells of the game-changing events and decisions that have shaped Lisa Ann's life and career. Filled with never-before-seen photos and stories she hasn't even told her best friends, The Life will show you a whole new side to the woman you thought you knew.
Lisa Ann is a retired adult film star, talent agent, director, producer and radio host.
Born and raised in Easton, Pennsylvania, Lisa Ann started her career in the strip clubs of the Northeast before moving to Los Angeles at the age of 20, to begin her career in the adult film industry.
Over a 20-year career, Lisa Ann appeared in over 500 adult movies, and produced and directed countless others. A star in the industry, Lisa Ann shot to mainstream fame in the 2008 Presidential election with her porn parody of former Alaska governor Sarah Palin.
A lifelong sports fan, Lisa Ann retired from the adult film industry in December 2014 and began a new career as the host of Sirius XM's Fantasy Sports Radio.
Date: avril 10, 2020