Chez Behind-The-Scenes.fr nous travaillons toujours au développement du site, à nos recherches… avec la diffusion d'un DVD (oui… un réel DVD…. acheté… #PayForYourPorn) porno…
Aujourd'hui nous nous intéressons au premier épisode de la série Slutty & Sluttier, chez Evil Angel, réalisé par le français Manuel Ferrara.
A l'affiche : Mia Rose, Aurora Snow, Sandra Romain & Annette Schwarz.
Salopes… Er plus salopes encore ! Voilà comment Manuel Ferrara qualifie son casting féminin, des actrices triées sur le volet et bien connues pour etre parmi les plus perverses de la planete X.
A côté de Mia & Aurora, hyper sexuelles, Annette Schwarz s'offre 4 mecs pour elle seule mais la palme revient à Sandra Romain qui épuise 18 males avec ses orifices ! C'est parti pour un condensé de hard… super hard !

Hot Vidéo – La soirée Hot #33
New Evil Angel auteur Manuel Ferrara takes a walk on the sluttier side of the street. Aurora Snow and Sandra Romain take on 16 studs in a gang fuck, and Annette Schwarz snorts the semen of six guys. This deluxe 2-disc release contains a full 25-minute bonus scene with superfine Ariel Alexis doing lucky Michael Stefano, plus additional photo shoot documentation and behind-the-scenes footage.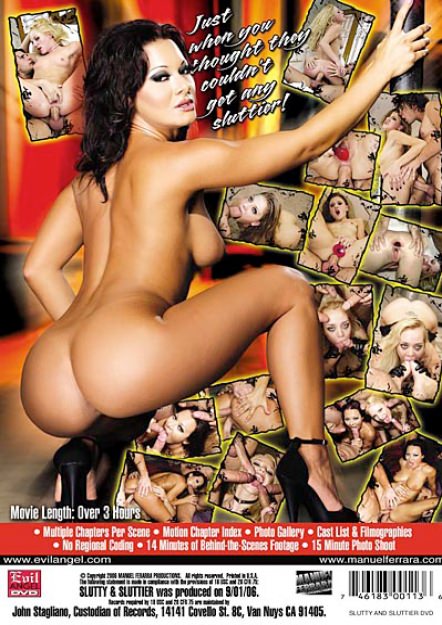 Date: décembre 26, 2019